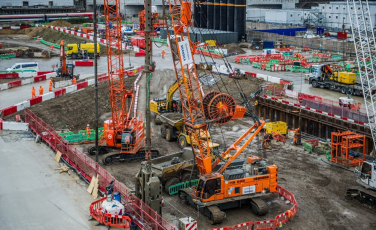 Lorenzo Alessi (Global Lead on Safety for Soletanche Bachy) gave an excellent seminar at the EFFC AGM in Paris October 2022 to the EFFC Executive Committee on creating a generative culture of health and safety.
In his workshop, he explored how having a generative culture improves performance as well as minimising incidents within a company. This involved exploring case studies from other industries and carrying out exercises to evaluate different initiatives to help participants understand their own approach and think of new ones.
A number of webinars and safety training courses have been produced by the EFFC around different topics. These have ranged from specific risks encountered on job sites to more strategic subjects such as how to respond to an accident and how to carry out a root cause analysis to determine the true causes.
A webinar on working platform safety is due to be held in February – we shall communicate when registration is open.
Past Safety webinars can be found here. If you are interested in specific training for your Federation or company, please get in touch so that the EFFC Safety Working Group can look at providing free or low-cost training on key topics.