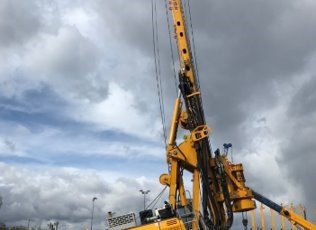 The EFFC is setting up a pilot scheme to recognise and certify the qualifications of rig operators between participating countries. This should allow contractors to move their trained rig operators across borders in order to work trans-nationally.
This issue has been a long-standing problem for contractors needing to move their operators into a country to work on a project. Typically, delays are incurred when it becomes necessary to qualify a driver in the new country or gain acceptance from the local authorities of the rig operator's competence. In a review the EFFC conducted of different national systems, we found that some countries had no system of their own or were reluctant to recognise a qualification that came from outside their own country.
The EFFC created a special task group some time ago to address this issue. To date they have formulated a common assessment process that is aligned with the existing mature qualification systems in Europe. It is our intent to harmonise a common basic set of assessment questions and tests so that there is a basis for recognising different national qualifications. These shall not interfere with these systems but recognise that they assess and certify basic competence in the critical skills required to operate a bored piling rig. Each country will of course be able to go far beyond this common basic assessment protocol if they wish. It is intended that an EFFC card is issued alongside the national license, with the EFFC card being accepted in all the participating countries as equivalent to their own license.
Our next steps are for National Federations that want to participate in the pilot scheme to nominate a representative. They shall form a Committee that shall collaborate to mutually recognise the EFFC card in each country that takes part in the pilot.
For more information on this, and to volunteer please contact Ciaran Jennings effc@effc.org.