/
/
EFFC Major Health and Safety Risks
---
Back to Webinars
EFFC Major Health and Safety Risks
Time to event
Date
25 October 2023 1.00pm BST
Taking place on Wednesday 25th October at 2pm (CEST) / 1-pm (BST), and Chaired by Lorenzo Alessi (Quality, Safety, Environmental Director at Soletanche Freyssinet and EFFC H&S Working Group Chair), this one-hour webinar will focus on the Major Health and Safety Risks in the special foundation industry.
Our experience on the job site and the analysis of our serious accidents and near misses has allowed the EFFC Health and Safety working group to identify the major and most significant hazards and associated risk in our industry.
The purpose of this webinar is to present these risks to our principal contractors and clients, sharing our daily challenges on the job site as well as good practices and solutions to reduce the likelihood of serious events. Speakers will present together, live from an EFFC Health and Safety Working Group meeting.
The webinar is free to attend.
Speakers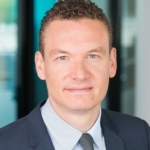 Lorenzo Alessi
(Webinar Chair) Quality, Safety, Environmental Director at Soletanche Freyssinet and EFFC H&S Working Group Chair
Lorenzo Alessi holds an Environmental Engineering degree from Politecnico di Milano, Italy and a post-graduate diploma in Environmental Health & Safety Management from Niagara College, Canada. Lorenzo began his career in 2005 in the oil & gas industry covering international Health, Safety & Environmental roles for major engineering consulting and oil & gas service companies. In 2014 he joined Soletanche Bachy Group as QHSE Director and has been chairing the EFFC Health & Safety Working Group since 2019. Very passionate for occupational Health & Safety, Lorenzo strongly believes that Health & Safety excellence is about engaging with people and inspiring behavioural change.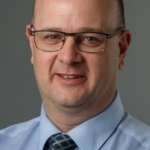 Simon Jones
HSEQ Director, Keller Europe
Simon Jones is the HSEQ Director for Keller Europe, he joined the business in 2017 and supports a team of HSEQ professionals across the European market.  As an IOSH Chartered HSQE professional Simon has supported businesses including RES (part of the Sir Robert McAlpine family) and GallifordTry in the UK, wider European markets and further afield in South Africa and Australia.  He is an advocate of behavioural safety and cultural change and has facilitated to the introduction of the Keller Step Forward for Safety Programme, a mobile version of award-winning Tideway EPIC and EKFB Elite programmes.  Simon is the former Chair of the Federation of Piling Specialists (FPS) Safety, Plant and Operations Group, now Deputy Chair.  He represents the FPS at the European Federation of Foundation Contractors (EFFC) Safety Group. And is actively involved in the leadership of both IOSH and CQI Branches.  Having initially trained as a Civil Engineer Simon brings both a practical and pragmatic approach to construction site safety.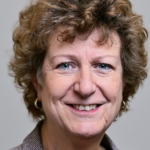 Gerry Havekotte
Safety Manager, Ballast Nedam
Since 2009 Gerry has been supporting business units that deal with excavation, foundations and anchorings. She has experience working in the Netherlands with the NVAF, the trade association for foundation companies. The NVAF has various working groups and Gerry acts as chair(wo)man of the working group Health, Safety and Environment.
Gerry's heart is with foundation work and workers, and she strongly believes that all building requires a good foundation. She is passionate about professionals who work around the piling machine etc, working in a high-risk environment with the intention of doing their jobs safely. Gerry believes that we all have to take good care of each other.
Registration
Complete the form below to register to the webinar.