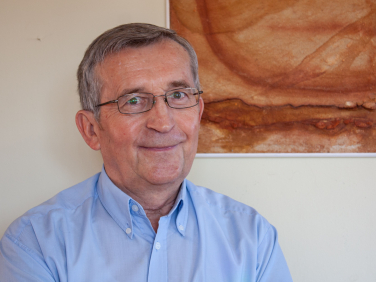 Dear readers, either from EFFC or from another area of interest,
Let us take a look into everyday business in the Czech Association of the Special Foundation Contractors (ADSZS) as presently influenced by covid-19. Twenty years on from the establishment of ADSZS we not only see our formal member meetings but also enjoy broader informal meetings accompanied by leisure trips in the country.  This has really benefitted our mutual understanding in more open discussions on broader ideas for cooperation. New energy sprang into our public activities, too. This was important as there is currently a very special period in our country due to a complete recodification of the Building Code. We would like to incorporate our views on the part of geotechnical engineering position in it. Our progress is temporarily slowed but does still continue.
The longtime centrepiece issue of our programme is to increase the prestige of our specialisation in the construction field.  This includes how to introduce and promote our ideas on site conditions, health and safety of works etc. as we see in the EFFC.
One course of our activity is the permanent collaboration with the Czech Chamber of Chartered Construction Engineers and Technicians (ČKAIT) in its advisory body of the Caucus of Geotechnical Profession (AG).  The AG programme enables us to deal with many different problems. 32 000 members of ČKAIT could be addressed by our work e.g. by regular webinars on subjects of geotechnical engineering. Importantly we provide official comments towards the state legislature.  We also assist in the employment of various standards and the discussion on how to make the first steps to introduce them into the national system. An example of the latter is the present preparation of the ČKAIT guideline for working platforms.
Another key issue for us is the urgent need for improvement in soil investigation. This field of principal input data is managed by an obsolete Geology Law from 1982. The market is governed by the lowest price supplied which is eagerly accepted by clients.  This often produces problems in design and puts a big burden on relations between special foundation contractors and their clients. Here ADSZS strongly resonates with the interest of ČKAIT, so it was quite promising for AG to enter into close negotiation with the Czech Association of Engineering Geologists (ČAIG) to negotiate a mutual solution.
In respect to our ADSZS public information campaigns over the past several years we also decided to crown it in 2020 by publishing a book summarising the most important features of our profession. Its title is "Geotechnics in the History of its Techniques". Although it pays homage to past generations of geotechnical engineers, its main objective is to awaken the interest of the younger generation in joining our profession. This is another key problem to solve in our country. For that reason, the book was published under the auspice of ADSZS on a non-commercial basis chiefly to be distributed to school libraries and educational institutions free of charge.
ADSZS is grateful for rich inspiration coming from EFFC membership and based on this assistance we look ahead with optimism.
Jindřich Řičica, Chairman of ADSZS