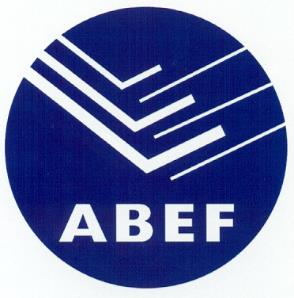 ABEF is the acronym for Association Belge des Entrepreneurs de Fondations, the Belgian member federation of EFFC. It was founded in 2000, by 7 founding members with as main objective to "create sound relationships in the sector and to defend the interest of its members". The first realization was to draft Common Execution Conditions. Since 2006 on, new members were welcomed and the representativeness ratio of ABEF reached more than 80 % of the Belgian Deep Foundations Market. The current amount of members is 13. The President is elected among the members for a period of 4 years.
ABEF was quickly recognized by the profession as the discussion partner for National research conducted for example by the Belgian Building Research Institute (BBRI), or topics of general interest for the Belgian Deep Foundations market. It supported many initiatives such as the research project on Screw piles, another one on anchors and nails, the drafting of new Guidelines for better Soil Investigation, and delivered many speakers for case studies during events organized by the Belgian Society for Soil Mechanics and Geotechnical Engineering or the BBRI.
Another main achievement was the Educational Program worked out together with the Belgian Authorities for the training of all categories of workers in our industry. This program consists of three moduli depending on the level, and contains theoretical and practical training. It is recognized by both the workers and the profession as highly valuable.
Recently ABEF has set up a complete manual for soilmixing in collaboration with the NVAF, CUR and the WTCB.
On the international level, ABEF has been very supportive of the EFFC activities, with members in all working groups. In 2015, Luc Van Hecke became the new chairman of the Safety Working Group.
Next activities involve
The active support of the next ETC3 (ISSMGE) meeting and symposium on the Design of Piles in Europe in April 2016,
 The joint organization of several Theme-evenings with the BSSMGE. These theme-evenings (4 to 6 per year) are organized for the non-specialist professionals of the Construction Industry on topics dealing with Soil Mechanics and Foundation Engineering.
The work on the mutual recognition of the Belgian and Dutch Training programs. This important step is under review with the Dutch Federation NVAF.
The research and exchange on Innovative Corrosion Protection in Deep Foundations, together with Clusta, the BBRI and IWT.
The participation to the works of the National Normalization Committee, which aims at finalizing the National Annex of the EC7 in 2016.