/
/
EFFC Working Platform Safety Webinar
---
Back to Webinars
EFFC Working Platform Safety Webinar
Event expired
This webinar has taken place
Date
09 February 2023 9.00am GMT
This interactive webinar focused on working platforms safety. The purpose of a working platform is to provide a safe and durable working surface from which piling rigs/cranes can operate. Every dangerous occurrence and every near miss involving the working platform is a potential fatality.
This EFFC talk addressed hazards and risks associated with working platforms and proposed preventive measures, good practices and innovations to ensure the safety of our personnel and equipment.
Speakers
Simon Jones
HSEQ Director, Keller
Simon Jones is the HSEQ Director for Keller Europe, he joined the UK business in 2017 and leads a team of HSEQ professionals. As an IOSH Chartered HSQE professional Simon has supported businesses across European markets and further afield in South Africa and Australia. He is an advocate of behavioural safety and cultural change and has facilitated to the introduction of the Keller Step Forward for Safety Programme, a mobile version of award-winning Tideway EPIC and EKFB Elite programmes. Simon was recently the Chair of the Federation of Piling Specialists (FPS) Safety, Plant and Operations Group. He represents the FPS at the European Federation of Foundation Contractors (EFFC) Safety Group. And is actively involved in the leadership of both IOSH and CQI Branches. Having initially trained as a Civil Engineer Simon brings both a practical and pragmatic approach to construction site safety.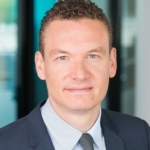 Lorenzo Alessi
Quality, Safety, Environmental Director at Soletanche Freyssinet and EFFC H&S Working Group Chair
Lorenzo Alessi holds an Environmental Engineering degree from Politecnico di Milano, Italy and a post-graduate diploma in Environmental Health & Safety Management from Niagara College, Canada. Lorenzo began his career in 2005 in the oil & gas industry covering international Health, Safety & Environmental roles for major engineering consulting and oil & gas service companies. In 2014 he joined Soletanche Bachy Group as QHSE Director and has been chairing the EFFC Health & Safety Working Group since 2019. Very passionate for occupational Health & Safety, Lorenzo strongly believes that Health & Safety excellence is about engaging with people and inspiring behavioural change.