/
/
Driving and Supporting Sustainable Change in Geotechnical Companies
---
Back to Webinars
Driving and Supporting Sustainable Change in Geotechnical Companies
Event expired
This webinar has taken place
Date
18 May 2021 12.00pm BST
Sustainability is an increasingly important topic. But why should we, as geotechnical companies and employees, care about sustainability? And even if we do care, how do we begin to improve our sustainability performance? What support is out there to help geotechnical companies on this transition?
This webinar explores three key sustainability questions:
Why do we need to change?
How do we change?
What is the EFFC Sustainability Working Group doing to support this change?
On top of this, in the final section of this webinar, our expert panel answer your sustainability questions and respond to the poll results from earlier in the webinar.
Speakers
Chris Harnan
Managing Director of Ceecom Consult & EFFC Sustainability WG Chair
Chris has over 42 years' experience across UK and international markets and is Managing Director of Ceecom Consult, a geotechnical consultancy specialising in forensic engineering and expert witness work. After graduating with a 1st Class Honours Degree in Civil Engineering, Chris worked for several deep foundation contractors before becoming Managing Director of Bachy Soletanche.  Chris is the current Chair of the EFFC Sustainability working group and also represents the EFFC on three working groups at the European Construction Industry Federation (FIEC).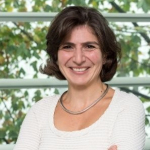 Heleni Pantelidou
Associate Director at Arup
Heleni is an Associate Director at Arup, leading a team of Infrastructure engineers in London.  An enthusiastic promoter of Low Carbon in Infrastructure, Heleni advances and coordinates sustainable design and whole life carbon strategies on infrastructure projects and the built environment.  She combines her deep engineering knowledge with the belief that the construction industry is key in decarbonising the built environment and contributing towards environmental regeneration, responding to the climate and biodiversity crises. Heleni has close links with academic establishments and has acted as the Industrial Supervisor for several research projects. She supports and coordinates sustainable development skills and expertise, including integration of Planetary Health principles in engineering projects and infrastructure advisory. A member of the Green Construction Board and the Institution of Civil Engineers Net Zero Taskforce, she is actively involved in accelerating decarbonisation in Infrastructure and the built environment.  She is also an active member of the Science Based Target Network (SBTn), a global group of organisations that focus on restoring balance across all interrelated natural systems of climate, freshwater, biodiversity, land and the ocean.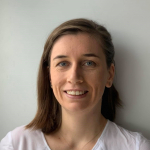 Juliette Léchard
Environmental Manager at Soletanche Bachy
Juliette has a Bachelor's degree in Quality Safety & Environment and has a Master's degree in Risk management from the University of Angers, France. She began her career in 2011 as a QSE officer for Soletanche Bachy France and then for Soletanche Bachy Group. In 2020, she took the position of Environmental Manager for Soletanche Freyssinet. She very recently joined the EFFC sustainability working group.
Luke Deamer
Practitioner doctorate in sustainability, with Keller & the University of Surrey's Centre for Environment and Sustainability
Luke is a PhD student, based full-time with Keller Group. His research focuses on identifying and driving sustainability best practices in geotechnical contractors. Luke has authored a number of papers on geotechnical company sustainability and sits on the FPS and EFFC sustainability working groups.
Supporting files