Istanbul, 28 September 2023 - 30 September 2023
EFFC AGM
---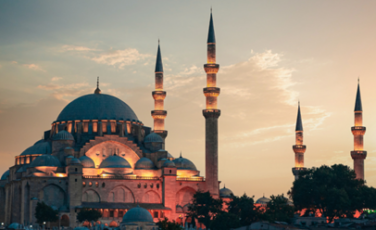 We're excited to announce that the EFFC AGM will take place at the Point Barbaros Hotel in Istanbul, Turkey, on Thursday 28th-Saturday 30th September.
This will be an excellent opportunity for members to gather, network, and discuss important industry topics, and we ask that, where possible, all members attend.
PROGRAMME
The event programme lists full timings with any final details to be confirmed soon. Meetings will take place on the Thursday and Friday at the Point Barbaros Hotel, with a special Gala Dinner arranged on Friday evening aboard a luxury yacht, courtesy of TEMEL MÜTEAHHITLERI DERNEĞI.
For those wishing to enjoy some Turkish culture, we have a wonderful Sightseeing Tour available on the Saturday which will include a guided tour of the Blue Mosque, Hagia Sophie, Cistern, and Topkapi Palace. There is also a separate Partners Tour available on the Friday, featuring a guided tour of the Istanbul Modern Museum and Istanbul Museum of Painting and Sculpture.
BOOKING FORM
To confirm your attendance at the meetings, meals and/or tours, please fill out the online booking form: https://forms.office.com/e/d4qchkhYZu
The deadline for registering is Monday 18th September, but places are first come first served so we advise registering before this date.
ACCOMMODATION
As mentioned in the programme, we have a limited number of hotel rooms set aside for those wishing to stay at the Point Barbaros Hotel. These rooms can be reserved using the booking link above. Please note- our reserved rooms will be released to the general public on Friday 14th July, so we recommend booking as soon as possible via the booking form. After this date you will need to source your own accommodation. Alternative hotel options are also listed on the programme.
If you have any questions about the EFFC AGM or how to book, do get in touch via email on effc@effc.org.
We look forward to welcoming you to Istanbul.