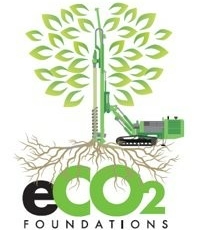 Work is underway to determine the next stage of development in the carbon calculator. Since its launch in 2013 the tool has become recognised as the best single tool in the industry for calculating the carbon footprint of a geotechnical project. Over the past 10 years the tool has been regularly updated to keep it as accurate as possible.
Now the question is how should the tool be developed to be the most useful for the industry? Currently as an Excel tool it is very easy for the industry to use and simple for site personnel to fill out. However, with its increasing use in tenders as clients and authorities seek comparative carbon costs, there is a growing need to integrate it into estimating software. This raises a number of questions around certifying the tool and its methodology in situations where it is to be integrated. There is also an increasing amount of digitalisation in the industry with more contractors interested in using web-based tools and APIs that will allow them to use the tool within their own software.
The project is jointly chaired by Luca Bruni for the EFFC and Chris Nelsen of the DFI. They have formed a small working party to explore these questions and possibilities. They shall make a recommendation for how the tool should be taken forward that shall then be reviewed by both EFFC and DFI, who have both agreed an initial budget provision to fund a potential project.