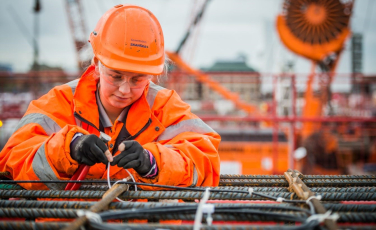 Finding talented young geotechnical engineers and site operatives and bringing them into the industry is a universal challenge. Recently, EFFC member federations have found a great deal of success in achieving this goal through forming Early Careers Groups or connecting with groups that geotechnical students and graduates have formed themselves.
Young people are typically highly motivated to find a job and are seeking opportunities to literally build the future for themselves and their society. In forming an Early Careers Group, they seek recognition from the industry of their potential and generally are keen to find:
Their first role in a geotechnical business
Mentoring opportunities
Development of their own knowledge from experienced veterans in the industry.
In our experience, some EFFC Member federations have formed their own groups and built a national network of young geotechnical professionals. However, we are also now seeing students spontaneously forming their own groups and seeking recognition by their national federation.
The EFFC strategy is to engage as widely as possible with these groups. We wish to bring them together at a European level so that they can form a pan-European network to support each other and to maximise the value they get from what our members can bring. In return, we believe this should give a strong pool of talented people that our member companies can engage with. It is also hoped that this group will in time be able to find new solutions to our common challenges and work together to resolve them.