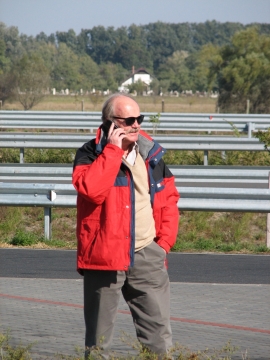 By Georges Kausay, Secretary for AVSZ
The Hungarian Federation AVSZ was founded in 1994 and currently has five members, representing 80% of the deep foundation market:
– The Members meet three to four times a year to discuss issues
– The five Members do not want to open the membership up to other foundation contractors, but are interested in potentially adding associate Members.
– Hungary's market is very competitive and challenging, which makes it difficult for the Members to come together on issues where they could potentially have an advantage over another Member.
– Soletanche Bachy and Bauer are the most active Members of the association.
– The Federation needs to bring in the younger generation to keep up its work.
In recent years, our organisation was very active in the adaptation and promotion of European standards.
All construction industry branches have a valid Hungarian Standard, based on the European one.
In 2016, AVSZ's main goals are:
a) EFFC – Tremie concrete guide
A working group was created for the implementation of EFFC's concrete guidelines; furthermore, to promote it among the related branches, for example, ready-mix-concrete producers, concrete technologists and material science institutions. The group is working successfully, further negotiations and/or promotions are to be expected in autumn this year.
b) Categorisation of rigs
Another working group is occupied with the next focused area, namely, the unique classification and categorisation of special foundation rigs. In Hungary, the special foundation equipment is included in the category of common earthworks construction equipment, thus further effort is needed in order to manage a regulated process and certification on this field.
c) Promoting AVSZ
The third focus of the year is the enhanced marketing and promotion of the AVSZ (and EFFC) itself. With this aim in mind, AVSZ has appeared at frequent technical events, universities and exhibitions. An important issue is the idea of getting together and reliable quality, which is available by co-operating with AVSZ-members. The main topics are references of the members and techniques.