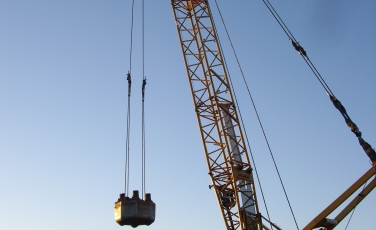 Spanish sub-contractor, Menard were previously contracted by the German Foreign Affairs Embassy, under the care of Gruentuch, to undertake soil improvement works at the German School of Madrid, Spain.
The project which started in September 2012, saw soil treatment combined with classical dynamic compaction and R.I.C. to build the new School of Madrid.
With a contract value of €57,239,377, Menard were responsible for the monitoring of vibrations along a series of buildings of five plants at a distance of 20m to the point of impact and existence of a nursery less than 10m. The buildings vibrations were monitored with real time readings and alarms that were sent to the Project Responsible and to the machine itself. This allowed Menard to execute the work by ensuring the standard of safety were not exceeded from vibrations in the foundation and architectural elements.