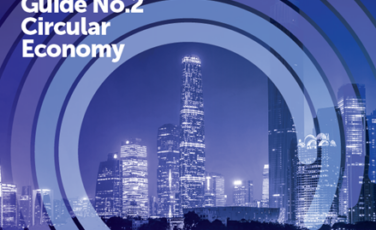 We are pleased to announce that the DFI and EFFC are forming a Task Group to jointly produce a series of sustainability guides. This follows on from the EFFC's publication of the Carbon Reduction Guide last year and just recently our Guide on the Circular Economy. Revised versions of these guides shall be issued in the future introducing north American perspectives.
By collaborating in this way we shall bring together the best in global sustainability practices to respond to our global challenges such as climate change, resource scarcity, attracting and retaining talent to name a few. The Guides support all contractors to meet emerging legal obligations under the Corporate Sustainability Directive or equivalent legislation that accompanies the commitment to achieve net zero carbon emissions by 2050.
The Task Group shall be led by Luke Deamer, Group Sustainability Manager at Keller and for the DFI, Kimberly Martin of Keller North America. They are currently planning a guides on
Water reduction
Wellbeing
Environmental pollution
Climate adaptation & resilience
Attracting and retaining talent
Biodiversity
The Task Group is in need of volunteers with good expertise in these areas. If you would like to contribute to any of the guides please follow this link to sign-up here the group is due to meet 13th June at 16.00 CET for an hour to start work on the programme of guides.