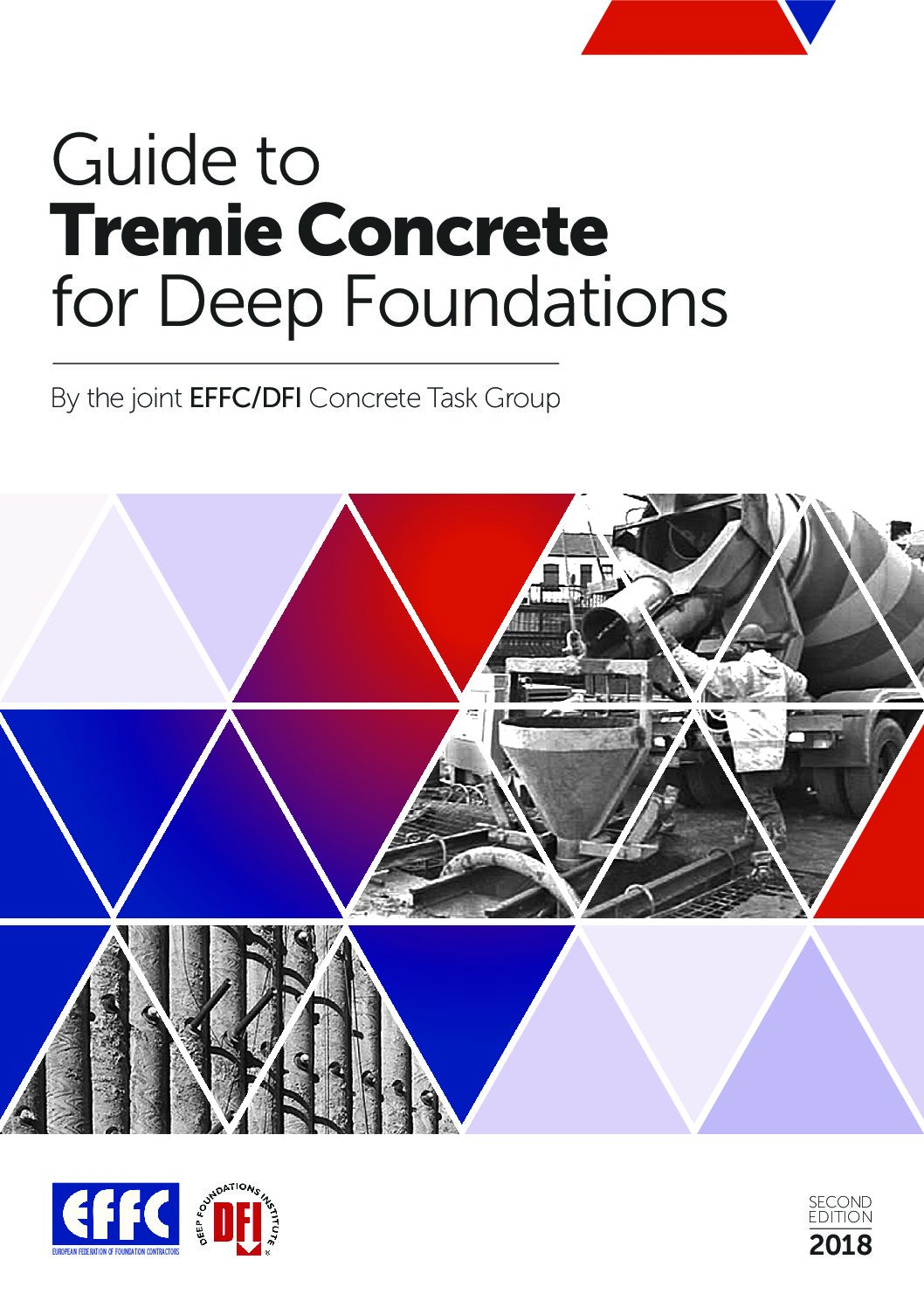 The second edition of the EFFC/DFI Tremie Guide was launched at the Conference on Urbanisation and Infrastructure in Rome, Italy on 6 June 2018. The Guide provides authoritative guidance on the placement and testing of tremie concrete in deep foundations.
It is intended that the Guide is used by contractors and concrete suppliers to improve the quality of concrete used in deep foundations. Historically there has been limited research and understanding about how concrete behaves in the ground, which has led to problems on site as concrete mixes became more complex with the addition of admixtures, additives, aggregates etc.
The new edition incorporates field studies of concrete taken from construction sites in Europe and the US to provide empirical testing criteria for the acceptability of fresh concrete. The Guide's data has been collected by the Technical University of Munich and Missouri University using an agreed methodology that includes a range of on-site and laboratory testing.
The Guide now has recommendations on which tests should be used to determine the workability of the concrete. This is particularly useful on site, where construction teams can determine with a high degree of accuracy whether the concrete will work as intended within the pile or diaphragm wall.
In addition, the Guide incorporates work that numerically models the behaviour of concrete when it is poured into an excavation. This is a new area of research which provides new insight into what is occurring during the tremie operation.
The Guide is a collaboration between the DFI (Depp Foundations Institute) in the US and the EFFC (European Federation of Foundation Contractors), and is a piece of work that is intended to benefit the global deep foundations industry.
To download a copy of the EFFC/DFI Guide to Tremie Concrete for Deep Foundations (2nd Edition), please click here: EFFC_DFI_Tremie_Concrete_Guide_2nd-Edition_2018_Final_rev2_28-08-18
Please also download the Technical University of Munich's accompanying technical report that is also referenced in the Guide. Click here: R_D_Report_draft 2018
Also, please find attached the draft report from the MST on the US tests: Progress Report August 18 – Draft