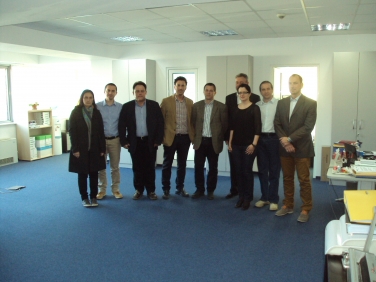 The Romanian Association of Special Foundations Companies
The Romanian Association of Special Foundations Companies (ARCF) was created in 2014 on the initiative of seven specialized companies stemming from the need to define in a legal framework the special foundations sector, to create a consistent support for companies specialized in this field, but also to increase the visibility and confirm the professional probity of adherent companies.
ARCF is also the connection between the internal sector of the special foundations and the European Federation of Foundation Contractors ( EFFC ) and, at the same time, the mechanism for the implementation of the EFFC guidelines.
Currently, the members of ARCF have the capacity to offer pack of works including design, execution of special foundations works, complementary works and materials.
The main purposes of ARCF:
Established as a non-profit, non-governmental and apolitical organization, ARCF intends to represent, within the limits of laws, at national and international level, the interests of its members in relation with the beneficiaries as well as with public authorities and national and international organizations.
The organization will act to achieve the unity of its members, to value and protect the rights, freedoms and legitimate interests of the field of activity.
The field of activity of the organization includes the promotion of the efficiency and implementation of the specific activities regarding the technology of the execution of the special foundation works and the improvement of the land.
The organization will aim to facilitate the exchange of technical solutions and methods, ideas, applied in the field for the good of the industry.
Promoting the organization among related industries, developers, concrete producers, steel producers, designers and material science institutions and to collaborate with others professional and scientific organizations.
Current Situation
Attracting more companies into the ARCF; this is a difficult challenge to face now and fulfill in medium-long term getting involved in Seminars, University presentations, updating the website, working close and associating to some other geotechnical associations.
Cooperation with EFFC
 In order to improve the implementation of European standards and new technologies, but also for a better approach to the market of special foundations, we actively participate in all executive meetings and some working groups organized by EFFC as Contract and Technical Working Group.
Incorporating in 2018 one of our members to the H&S Working Group.
Distribution of the EFFC technical guidance as Tremie Concrete Guide
Working close to the EFFC for issuing Work Platform Guide